Volume… 2-6D Volume… Russian Volume… What are Volume Lashes?
This new lash technique created in Europe took North America by storm. Technique has revolutionized the way eyelash extensions are looked and open tons of new possibilities for eyelash. Volume Lashes allow a client who has sparse lashes, or those with regular lashes to have more lashes applied than would normally be allowed, due to the number of natural lashes to work with, giving a naturally soft and thick, voluminous appearance that lasts for weeks and weeks!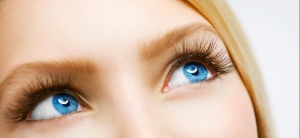 iLashOakville is proud to be first in Oakville offering this technique that allows you to have full voluminous lashes.

What is the difference between classic semi-permanent eyelash extensions and Volume Lashes?
Volume Lashes is a lashing technique where 2 to 6 super fine extensions are applied to one single natural eyelash – SAFELY – creating a soft and full look.
With traditional lash extensions, we could only safely attach one eyelash extension to each of your single natural lashes. It means we can only apply eyelash extensions on how many natural lashes you have. So the fuller your natural lashes are the fuller the extensions can be.This can be disappointing if you have not many natural lashes yet desire a thicker look. 3D Volume technique now give even lash challenged clients the option for volume they have never had before! These lashes are 3 times the volume of our classic lash sets.
Volume Lashes are still Semi-Permanent Lashes, as they are adhered to the individual natural lashes. The "D" stands for dimension. The number stands for the amount of extensions applied to each natural lash. 2D is two extensions adhered to one natural lash, and 3D is three extensions to one natural lash.
How I will decide what is best eyelash extensions for me?
Our 2-3D Volume extensions is the best choice for those with both great natural lashes, and those with sparse natural lashes.
A very sparse set of natural lashes would be considered around 50 lashes per eye. With traditional lash extensions, that would mean you would also get around 50 extensions per eye. With 3D extensions, lash-challenged clients with 50 lashes per eye, can now have around 150 lashes per eye! We create a 3D effect with tiny extensions to each lash! The result? Fluffy, soft extensions that are light and full! If you're a client with full natural lashes (100-150 lashes per eye). With 3D Volume extensions you will fall absolutely in love with this new lashing method. Instead of 100-130 extensions per eye before, with 3D you are going to have over 300+ fluffy, rich extensions per eye!
Most people are able to get at least the 2D and 3D volume lashes while some are able to get up to 6D. It depends on the health of your natural lashes, their diameter and length.
Are Volume Lashes safe for my natural lashes?
Yes! The eyelash extensions used for the 3D Volume technique are much thinner so very little weight is added to your natural lashes, including the adhesive.
Can I get more length with this new Volume technique?
The focus is on VOLUME with this technique. While you may get a few millimeters longer than your natural lashes, it is important to not focus on length with this method as the longer lashes are, the sparser they may appear at the base! If the extensions are longer, more weight is added to your natural lash and can cause premature shedding.